State Bank's new monetary policy announcement was made 12.25 percent
The monetary policy was informed that during the current financial year, July to May the government has taken more than a dozen loans from the State Bank, which is about Rs 48 crores.
According to the State Bank, the average rate of inflation increased from 3.8% to 7%, whereas the possibility was to increase the tax revenues in the next budget, potential increase in electricity and gas prices and increase international oil prices. Inflation can increase.
The monetary policy was informed that the rate of growth will slow down during the next financial year while slow and downward trend in agriculture and industry sectors are key reasons for economic slowdown.
Trade deficit declined by 13 percent to $ 26.2 billion
Recalling the expectations, State Bank says that more than two-thirds of real GDP growth expected to be expected this year, and growth rate will increase in the year 2020.
The current financial year's current account deficit declined by 29 percent, the deficit was $ 13 billion in the last fiscal year, which declined by 9.7 billion to Rs. 60 billion.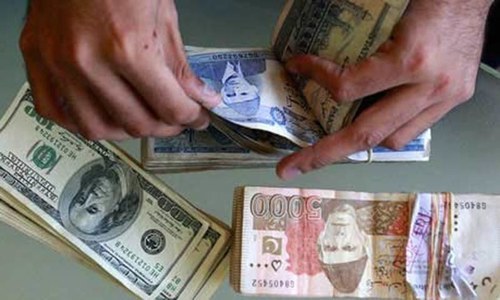 The central bank deficit deficit said that its major reason is to reduce import and increase in imports, but if there was no increase in oil prices in the global market, the loss could have been further reduced.
At the same time, State Bank said that non-oil trade deficit fell down to $ 11 billion during July-March during the current financial year, while the deficit was $ 13 billion 70 million last year.
The proposed budget measures for removing financial deficit are inaccessible
According to the Central Bank, the figures show that the difference between imports and exports is decreasing, due to the difference between demand and supply, the exchange rate is under stress and the actual reason for the upturn is the past unbalanced.
Monetary policy has also been highlighted on the rise in dollar value and it has been said that the State Bank is ready to take steps to deal with a major change in the currency market.
The financial deficit this year is likely to be more than last year, due to which the major reason is tax deficit and interest in interest.
This year the government took 2.4 times more debt from the State Bank while the monetary policy was tightened by 9.4 percent in the private sector debt.